Improve Transfer Efficiency and Quality


Spray Liquid or powder with temperature controlled charged Nitrogen

What we do
We optimize your existing industrial painting systems Liquid or Powder with patented proven technology.
Improve transfer efficiency
Reduce coating usage by 10 to 30%
Reduce flash time by 50%
Improve quality by providing a uniform thickness while reducing sags, orange peel
Significant reduction in rework
Typical return
on Investment is

6-12 months
Powder Coating
We obtain results in hundreds of facilities by improving your fluid carrier and atomizing air. Our process converts compressed air to a temperature-controlled, charged nitrogen carrier.
How it works
Supplied Compressed Air is Filtered to
Produce Pure Nitrogen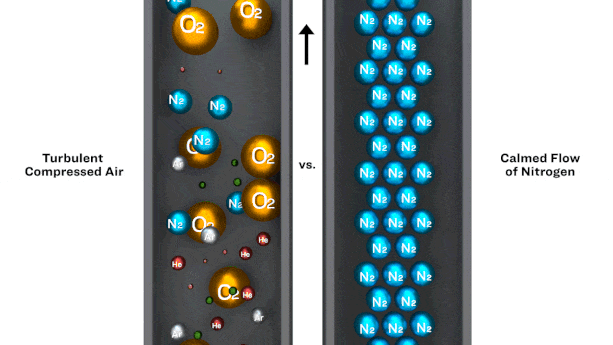 Turbulent Compressed Air VS
Calmed Flow of Nitrogen
Spraying with the
N2 carrier

delivers the same amount of coating with up to 40% less atomizing air.
This reduces overspray and bounce back and increases transfer efficiency.
Painting with Conventional Air
Painting with Nitrotherm Spray